"Short Program 2019-2020"
Deepen your knowledge in your academic field
Chiba University offers various programs utilizing our diverse research resources. This program is designed for interested universities with the opportunity to send a group of 15-30 regular students to join us for one or two weeks during the summer / winter vacation.
We are glad to invite you to join the unique programs specially arranged for a brief stay and study in Japan. The respective programs are conducted by leading researchers and professionals from each field. These programs consist of workshops, presentations and off-campus activities. The following are 14 example courses we can provide in the short program (2019-2020).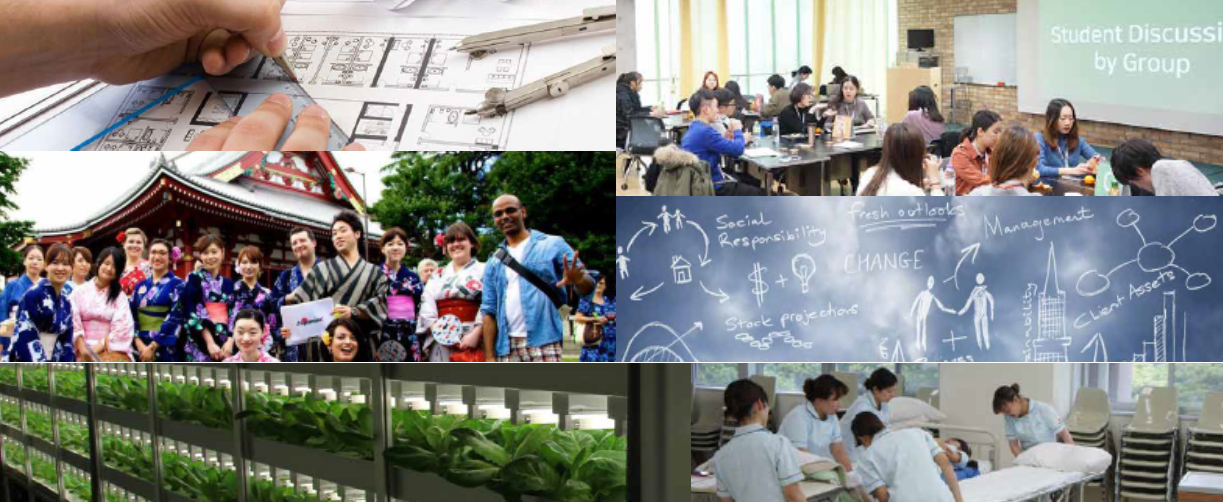 Program Title (Faculty/School/College)
Tokyo Future Vision : Learning from the Past and Present for Tokyo 2020 and 2050(Letters)
Field Study to Japan : Economics and Sustainability(Law, Politics and Economics)
Japanese Culture : Past and Future(Humanities and Social Sciences)
Field Study to Japan : Sustainability and Risk Management(Humanities and Social Sciences)
Summer Industrial Design Workshop(Engineering)
Winter Industrial Design Workshop(Engineering)
Landscape Design Workshop(Horticulture)
Nursing at Chiba University : Tradition and Innovation(Nursing)
Word Processing and Software Computation for Mathematics(Science)
A Touch of Advanced Informatics(Science)
Invitation to Contemporary Physics(Science)
Invitation to Fundamental & State-ofthe-Art Chemistry(Science)
Biodiversity and Nature Conservation in Japan(Science)
Geology, Geomorphology, Volcanology, and Seismology at the Boso Subduction Zone(Science)
For more information and sample schedules for the 14 courses, please check our Brochure (PDF file) below.
About the Program
Check the Brochure
Short Program 2019-2020.pdf

Please read the General Information before you apply
General Information for the Short Program.pdf
Questionnaire Sheet for institutions
Questionnaire Sheet for Short Program.pdf
Questionnaire Sheet for Short Program.xlsx
Application Form for Participants
CU_Application Form.pdf
CU_Application Form.xlsx

Pledge Form for Participants
Pledge Form for Short Program 2019-2020.pdf
*Program Participants are required to read the document and understand all the matters stated in this form.

About Chiba University
About CU-2019.pdf
Contact
Foreign Student Support Section of International Student Division,
Department of Student Affairs, Chiba University
Address: 1-33, Yayoi-cho, Inage-ku, Chiba-shi, Chiba, 263-8522 JAPAN
Phone: +81-43-290-2195
E-mail: csp@chiba-u.jp