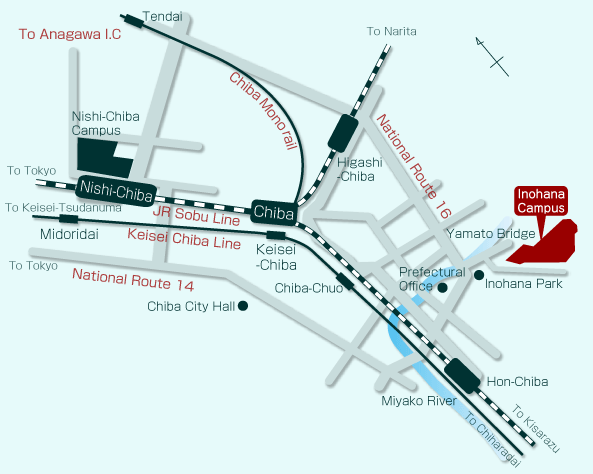 After arriving JR Chiba Station or Keisei Chiba Station, take buses bound for "Chiba University Hospital" or "Minami-Yahagi" at bus station in east front exit 7 of JR Chiba Station, and get off at "School of Medicine Entrance" bus stop. To University Hospital, get off the bus at "Chiba University Hospital". Approximately 15-30 minutes for both.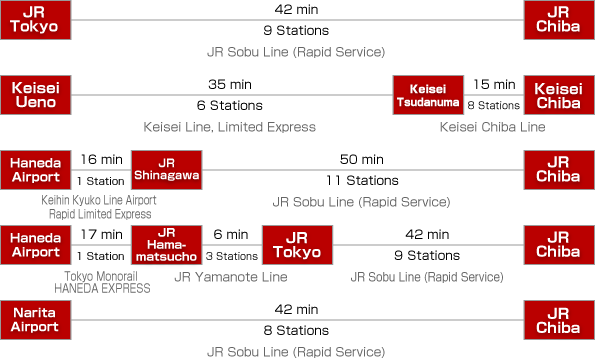 Download Adobe Reader

Adobe Reader is necessary to view PDF documents.
A new browser window will be opened for downloading Adobe Reader.