Organization for Academic-Industrial Collaboration and Intellectual Property
Nishi-Chiba Campus
1-33, Yayoi-cho, Inage-ku, Chiba-shi, Chiba, 263-8522 Japan 
Tel. +81-43-290-2111 Fax. +81-43-290-3519
http://www.ccr.chiba-u.jp/english/
E-mail: bef2111@office.chiba-u.jp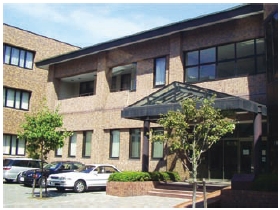 The Organization for Academic-Industrial Collaboration and Intellectual Property was founded in April 2006, expanding the Office of Research Administration (ORA) established in 2004. The organization has four key functions: (1) to promote and assist industry-university partnership, cooperation and related activities, (2) to assist creating and fostering intellectual properties and to manage them, (3) to transfer technical properties to the industries and local communities, and (4) to assist technical supports for local communities. The organization has three branches at Inohana campus, Matsudo-Kashiwanoha campus and Tamachi office in Tokyo. Chibadai-TLO was approved by MEXT and METI in July 2006 and about 35 private companies in Chiba prefecture have joined the TLO.
In order to promote the industry-university partnership, we hold annual event called Open Forum to introduce research activities and new technologies created in the university to the local communities and industries and to exchange technical information.
Multi-Career Center was established in June 2009 for training Ph.D students and Postdoctoral scholars by advanced Multi-Career Training Program. Chiba Science Park Center, CSPC was established in June 2011 as the cooperated research center in Chiba area.
Publications
Research report for new patents (for TLO members), Chiba University
Research report for new patents (for public), Chiba University
Research report for new technologies (for collaboration), Chiba University
Newsletter of the Organization for Academic-Industrial Collaboration and Intellectual Property, Chiba University
Brochure of the Organization for Academic-Industrial Collaboration and Intellectual Property, Chiba University