Vice President participated in The 3rd Japan-Mexico Rectors Summit
2017.12.14
Dr. Makoto Watanabe, Vice President of Chiba University, participated in The 3rd Japan-Mexico Rectors Summit from November 30th through December 1st. At this summit, he gave the presentation on "Post Urban Living Innovation Education and Research Program -PULI-", our student mobility program with universities in Mexico, and had the opportunity to share opinions on the future collaborations with participants from Mexico.
Japan-Mexico Rectors Summit has been held to discuss the common issues in the field of academic, science and technology since 2011. At The 3rd Summit, there are 30 institutions from Japan and 37 institutions from Mexico, participants had discussions under the theme of "Collaboration for Innovation: Academy, Industry and Government Working Together". At the end of the summit, the joint statement was adopted as the result of the discussion for two days.
Through this summit, it is expected that Japan strengthens the partnership with Mexico and universities in Japan develop collaboration with universities in Mexico.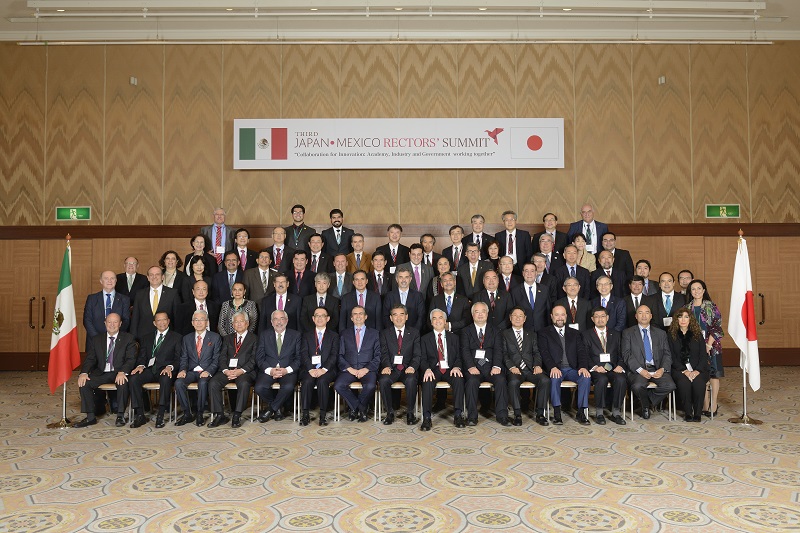 Related link: "Post Urban Living Innovation Education and Research Program -PULI-" Web site
http://design-cu.xsrv.jp/puli/