In line with its Guidelines for the Internationalization, Chiba University is actively promoting international collaborative projects. Such research is particularly active in every fields, with the number of projects having increased to 216, or 1.5 times, in the 9 years since the survey was first taken in 2003. By region, 38% of the projects are held with Asian partners, followed by 33% in Europe, and 23% in North America, which amounts to 90% of all projects.
Chiba University International Collaborative Research 2009
<Number of Collaborative Research by year>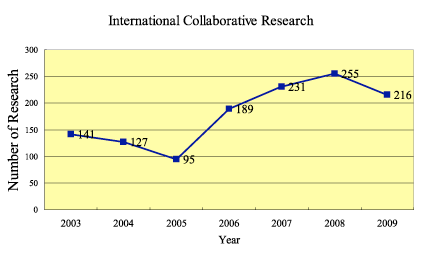 <Breakdown of Collaborative Research by Region>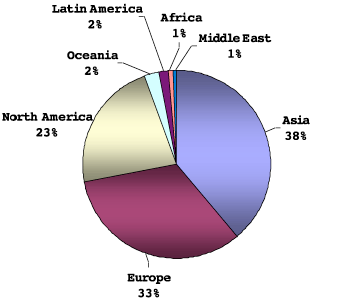 Download Adobe Reader

Adobe Reader is necessary to view PDF documents.
A new browser window will be opened for downloading Adobe Reader.