Interacting with Czech Para-Badminton Players
2017.10.16
At October 2, Chiba University Badminton Club interacted with 2 Czech Para-Badminton players and 5 sports instructors who were invited to Japan by Ministry of Foreign Affairs under "the Projects for Sport Diplomacy Enhancements" from September 27 to October 3. The invitation program was also in the framework of the "Sport for Tomorrow (*1)" launched by the Japanese government.
They had a campus tour led by Chiba University Badminton Club members, lunch at school cafeteria, and also participated in a badminton class as a general education. Upon this sports exchange, students in Chiba University Badminton Club played a central role in making prior arrangements and a support activity of the day, which was valuable experience for them.
(Photo: Prof. Watanabe, Para-Badminton team, CU Badminton Club Members)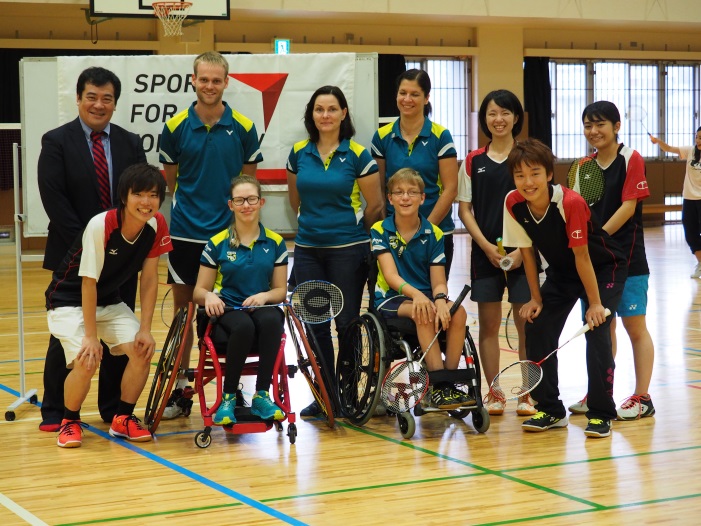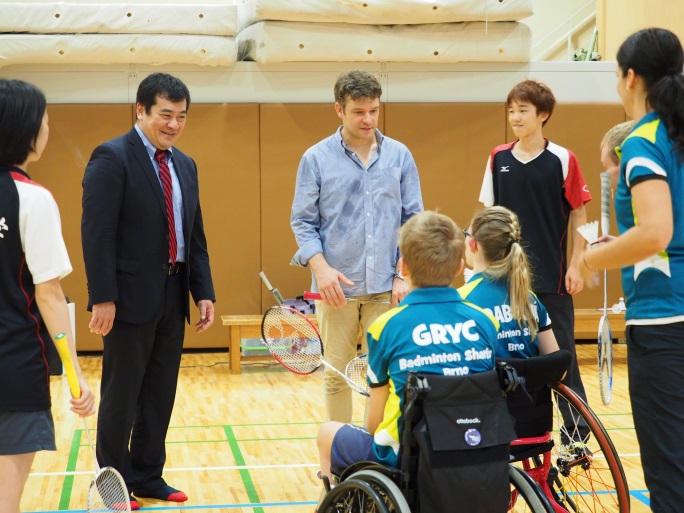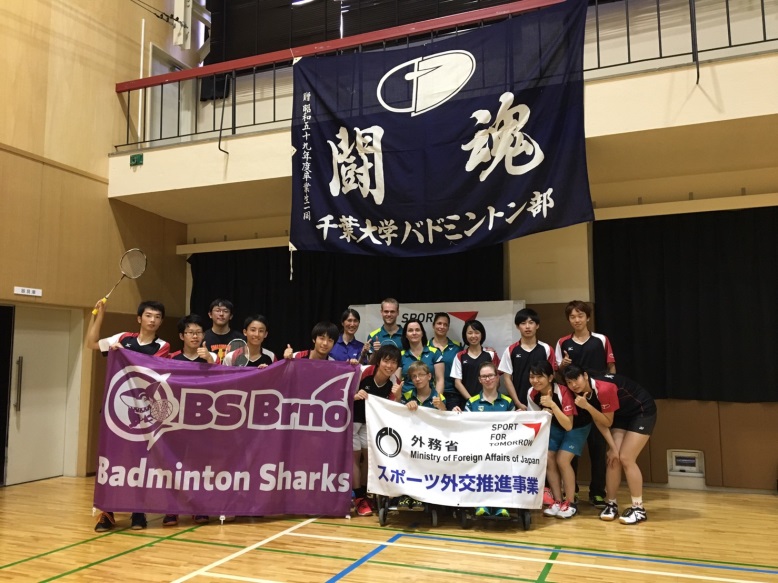 (*1) SPORT FOR TOMORROW is an international contribution through sport initiative led by the Japanese government until 2020. It aims to deliver values of sport and promote the Olympic and Paralympic movement to people of all generations worldwide.