"skipwise program"
encourages students' success
in the global community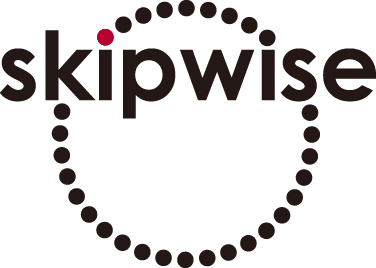 What is "skipwise"?
In this era of globalization, global leaders who can communicate internationally through diverse cultural experiences and advanced foreign language proficiency, on top of a contribution to the international community is more important than ever.
Chiba University was selected by MEXT as one of 11 universities nationwide to train such global leaders.
The university has established skpwise program, and the program offers classes to improve students' communicative ability in English and provides various opportunities for them to experience different cultures.
Chiba University encourages students to join skipwise program to enable them to be successful globally in the future.
WHY "skip"?
The word "skipwise" is formed from the initials of 4 action plans: Skipping, Knowledge stock, International support, and Professional experience
The concept of "skipwise" promotes international awareness and engagement at Chiba University.
S

kipping

Offer a variety of course
lengths
Special features of Chiba University such as early admission and accelerated graduation are offered.
Implement a global program that offers a variety of course lengths.
K

nowledge
stock

Encourage students'
proactive attitude towards
their learning
Establish a minor program -Global Program for Japanese Studies- and increase students' knowledge about both Japanese and other cultures.
Focus on "Active Learning" and motivate students to be actively involved in classes.
I

nternational
support

Provide more opportunities
to study abroad
Encourage students to improve their language competency.
Foster internationally-minded students who have multicultural understanding along with an understanding of their own culture.
P

rofessional
experience

Encourage students'
experiences in the
professional world
Expand opportunities for global internship and global volunteering.
Encourage students to gain social experience.
3 features of the skipwise program
Q1
Early admission and accelerated graduation
Chiba University promotes early admission and accelerated graduation, and offers a variety of course lengths.
Q2
English House
English House is a place where you can receive various support to improve your English. Students from many countries get together at English House to communicate in English.
Q3
Subjects for the Global Program for Japanese Studies
・Japanese Studies
・Global Project Work
・English Communication
・Global Field Work
・Global Study Program
・Global Internship
・Global Volunteer etc. ※All classes that were established under skipwise program are designated as the Global Program for Japanese Studies subjects.