Events
Chiba University Festival
Chiba University Festival is held at each campus of the university around late-October or early-November every year.
Student clubs or groups give performances such as mini-orchestra concert, street magic, stand-up comedy, and juggling. Students offer various kinds of snacks and drinks at food stalls. It is popular for international students to prepare their cuisine during this festival.
This occasion provides opportunities for people inside the university and the community to experience and see enjoyable university life.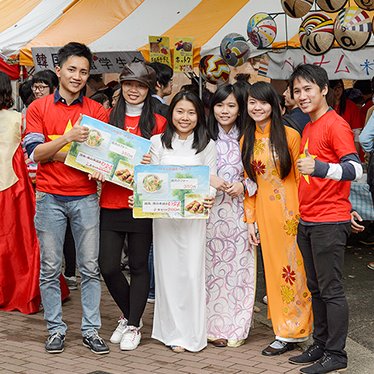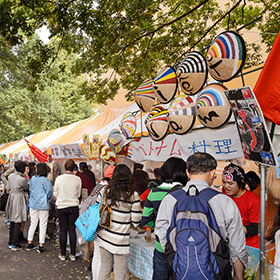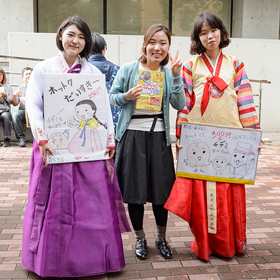 Universal Festival
The Universal Festival is a popular event amongst people at Chiba University and the local community, and has been held every June and December in collaboration with CISG (Chiba University International Students Group).
Over 200 people attend this event to see performances by international students such as dancing, singing, showing slides or movies, and dressing in ethnic costumes.