Student Clubs and Organization
Extracurricular Activities
There are over 170 clubs or groups officially recognized by Chiba University in the fields of sports, culture and music.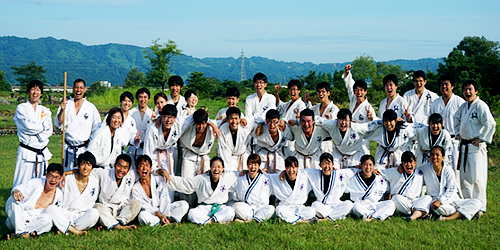 Topics of 2014
Won prizes in 7 events in Kanto-Koshinetsu District University Sports Games
The 63rd Kanto-Koshinetsu District University Sports Games was held between August 15 and 31, participated by about 3,500 university students in the district. Chiba University won prizes in 7 events.
Achievements
Athletic Events
Second place
tennis (men), tennis (women), swimming (men)
swimming (women), badminton (men), karate (protective gear)
Third place
basketball (men), basketball (women)
gymnastics (men), track and field (men)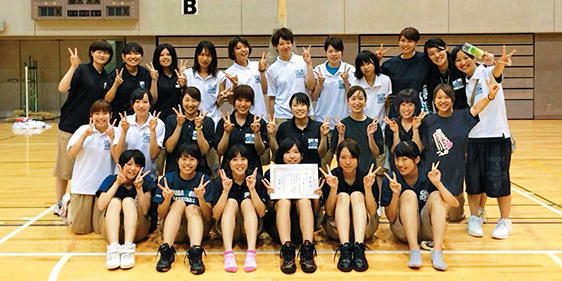 Women's basketball club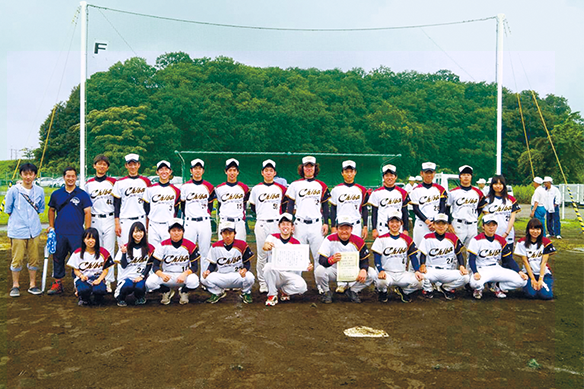 Softball club
The men's softball club participated in the national competition
Chiba University men's softball club won the third place in Kanto District University Softball Championship held on June 21 and 22, and also participated in the national match held in Iwate Prefecture from August 29. The club won the championship in the (second) league tournament this spring, and won the replacement game to be reinstated to the first league. All the members are practicing hard to do even better next year.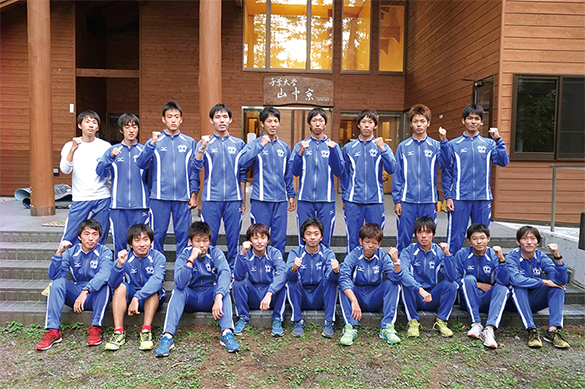 Field and track club
Participated in preliminary race for Hakone Ekiden (relay marathon)
The track and field club of Chiba University participated in the preliminary for the 91st Tokyo-Hakone Round-Trip College Ekiden Race held in Tachikawa City, Tokyo on October 18. The club has joined the preliminary for 12 years in a row. This year, they came 36th out of 48 participating universities and participating universities and thus did not qualify for the final race, but they did their best just as last year.
Students Committees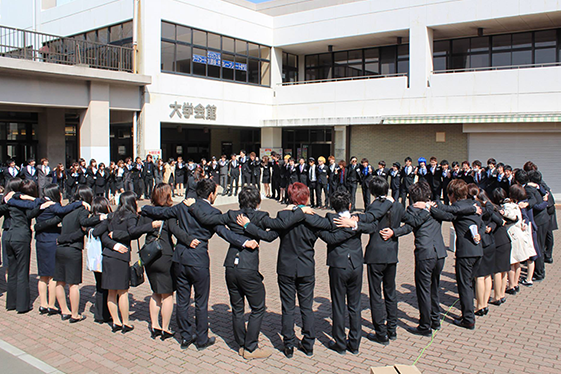 Chiba University Cooperative Students Committee
As part of Chiba University Co-op, Chiba University Cooperative Students Committee holds "New School Year Project" to welcome freshmen, Co-op Festival in celebration of the foundation of Co-op, publishes a periodical journal, "WITH" and engages in other activities for fund raising and mutual aid.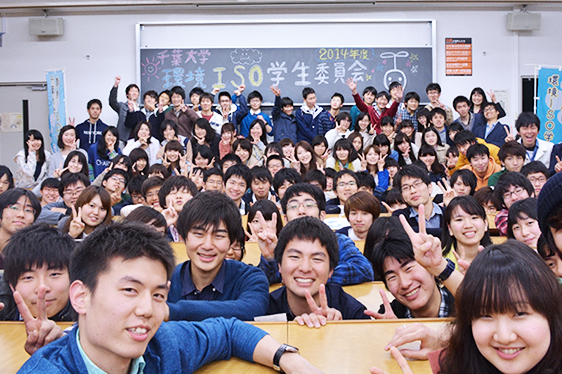 Chiba University Students Committee for Environmental Management Systems (ISO)
Chiba University Students Committee of ISO is implementing business training for the structuring and operation of Environmental Management Systems in Chiba University and this committee is a rare group of its kind even in entire Japan. It promotes eco-friendly activities, makes environmental reports, audits and examines Chiba University's environmental activities.