Facilities in Chiba University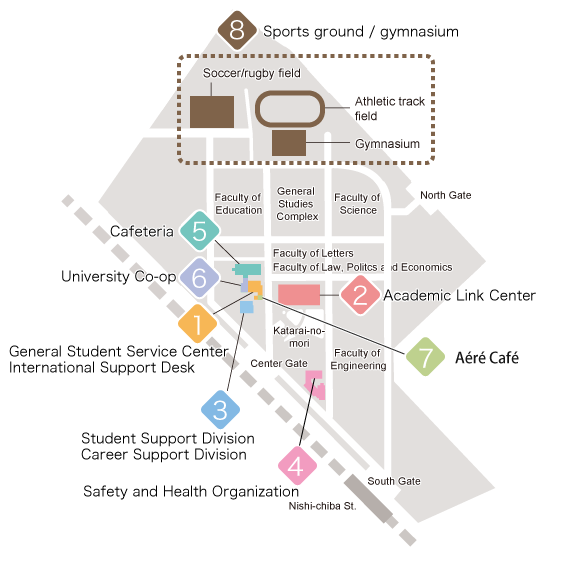 Tour of Nishi-Chiba Campus
There are many facilities on Nishi-Chiba Campus including Academic Link Center (University Library), General Student Services Center, and sports facilities.
General Student Services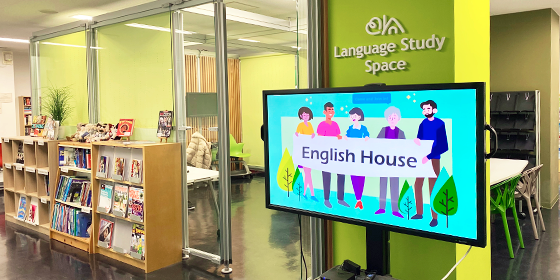 English House
Weekdays, 9:00~17:00
At English House, people from many countries get together to communicate in English.
You can just come and chat, or if you want to boost your confidence for, book an individual conversation session with our student assistants.
You can also use the facilities, including iPads, TVs, books, and magazines and you can take free individual lessons or workshops with our teachers.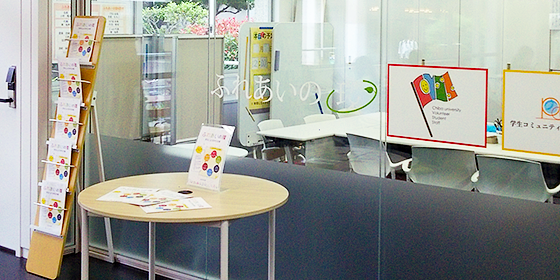 Volunteer Activity Assistance Center
Weekdays, 9:00~17:00
The center posts volunteer information, registers volunteer applicants, and assists procedures of volunteer activity insurance and volunteer activities initiated by the university.
Free space is also available for officially registered volunteer groups.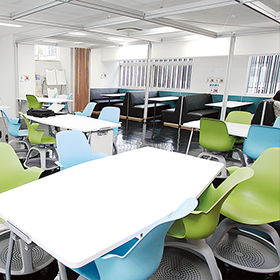 Active Learning Zone
Free Area
Weekdays, 8:00~20:00
Reserved Area Reception
Weekdays, 9:00~17:00
Learning space for students to use freely for private study or group discussions. Seminars on overseas study or job searching are held at times.
Academic Link Center (University Library)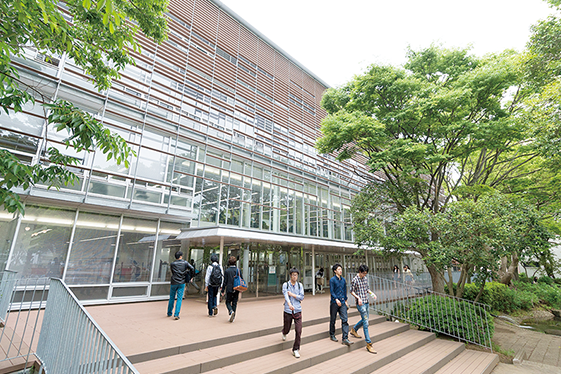 Support for your independent study
Opening hours (during semesters)
Weekdays: 8:30~21:45,
Saturdays, Sundays, Holidays: 10:30~18:00
*Check the library website for availability during exam periods, long-term university holiday periods and closing dates.
Newly renovated University Library promoting active thinking skills Suggesting a new style of library design with intriguing book trees and glass-lined studying space.
Sports Ground and Gymnasium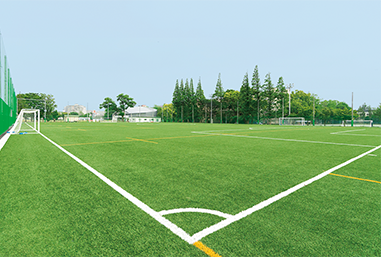 Soccer/rugby field
Newly renovated in March 2014. Used by university sports clubs of soccer, ruby, and lacrosse.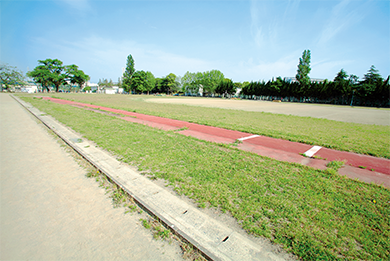 Track and field (ground)
Used for sports classes and activity of university track & field club. Equipped with a 400-m track, a long jump field, a pole vault field, etc.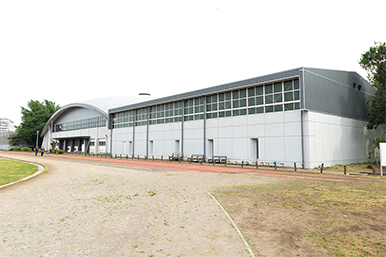 Gymnasium No.1, Gymnasium No.2
Gymnasium No.1 seen in the background was renovated in April, 2013. In the foreground is Gymnasium No.2. The facilities include a dance hall and a dojo.
Cafeteria
Cafeteria I
Weekdays, 9:30~18:30
Nishi-Chiba Campus has three cafeterias that offer a wide variety of food.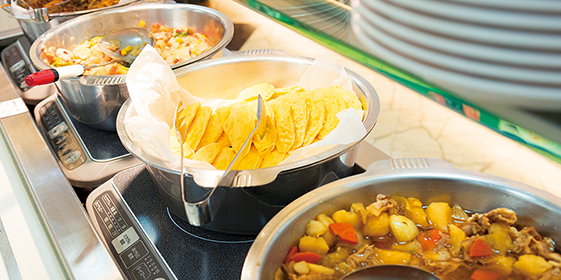 Highly popular buffet!
How to use buffet: Take the food of your choice on a plate as much as you like. The weight is measured at the cashier, and you pay 1 yen per 1.4 g.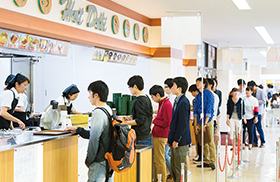 Cafeteria II
Weekdays, 11:00~15:00
Highly recommended for those who like noodle dishes!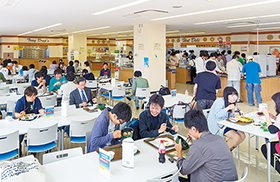 Cafeteria III
Weekdays, 11:00~14:30
Chicken-and-egg rice bowl and pork-cutlet rice bowl are highly recommended!
Life Center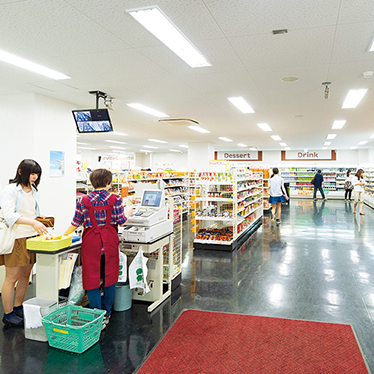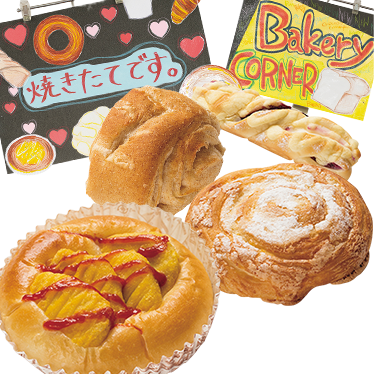 Wide selection of delicious and convenient items.
Opening hours: Weekdays, 8:30~19:30

Life Center fondly nicknamed "Raisen" by the students stocks Chiba University's original goods, stationary items, groceries, freshly baked pastries, and so on.
Visit the Center a little past 11 am to get a pastry of your preference.
Student Residence, Seminar House, International House, etc.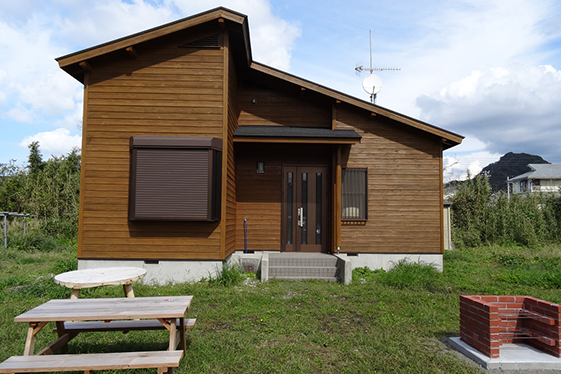 Well-equipped facilities for domestic and foreign students as well as faculty members!
Chiba University offers Student Residence buildings and Nakayama Ryo and Katsuyama Seminar House, which are welfare, recreation and training facilities for university students and staff members. We also have International House for international students and researchers.