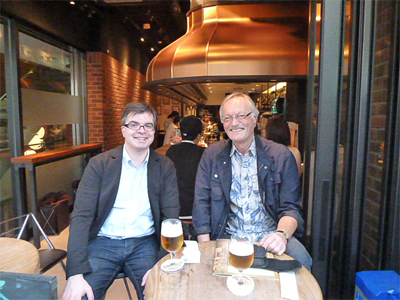 with my PhD supervisor, Professor V.T. King
Gaitanidis Ioannis
College of Liberal Arts and Sciences
My name is Ioannis Gaitanidis. I am an Assistant Professor at the College of Liberal Arts and Sciences. I teach several courses in Japanese Studies and also coordinate in cooperation with colleagues several exchange programs (for more info see https://www.las.chiba-u.jp/english/index.html).
Like many children who grew up in Europe in the 1980s and 1990s, I first came across Japanese culture and society through the anime that had only then started becoming popular thanks to often badly dubbed versions broadcast on French television. Following an unforgettable 20-day tour of Japan at the age of 15, I eventually decided (after a short detour through medical studies) that I wanted to return to Japan with a Japanese Studies degree. This is what I eventually did, although, considering that I have now a PhD in that field, we could say that I, in fact, overdid it!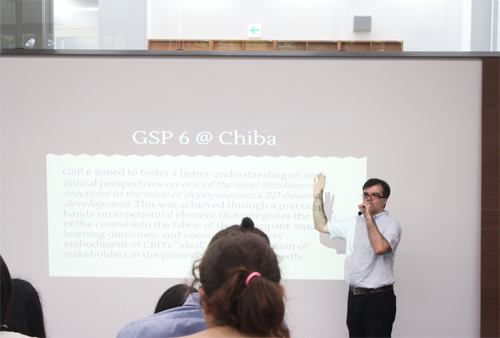 With an original interest in the reasons why, in the present day, religious activities seem to be still crossing paths with healthcare practices, my doctoral and post-doctoral research has brought me to consider the way certain types of contemporary Japanese religious activities reflect global consumer trends that rely on scientific ideology in order to prosper.
In my classes, I use Japan as a case-study to talk about the relation between religion and society, the culture of healthcare, or how popular media such as television reflect post-modern consumer behavior. My engagement with the collaborative learning pedagogy promoted by Chiba University has also encouraged me to consider methods that combine collaborative education with a critical analysis of Japanese society and culture, something that I have been calling "Critical Japanese Studies."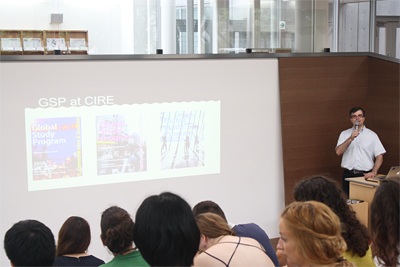 What I like the most about my work at Chiba University are, first of all, the zeal of the students here, who almost never seem to give up on my weekly tribulations about contemporary consumer ideology, and, secondly, the freedom that I have to experiment with various teaching techniques in order to ensure that my students acquire the critical thinking abilities and innovative viewpoints which are necessary in order to survive in today's world.